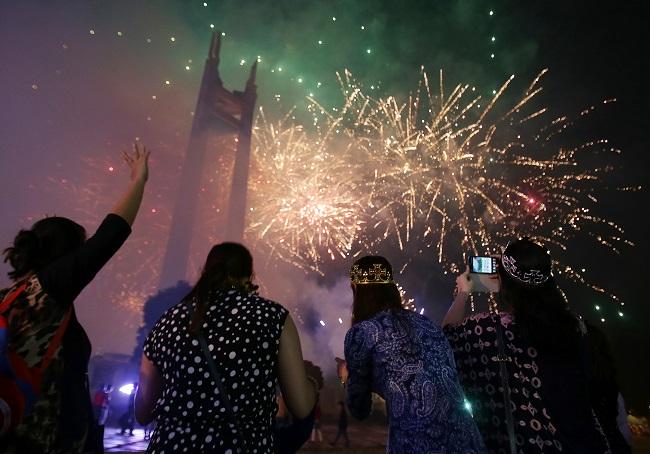 Five people were killed in separate fireworks accidents in Germany and Denmark during celebrations to mark the New Year, authorities said on Thursday.
German police said a 19-year-old man died early on Thursday in Striegistal in the eastern state of Saxony when trying to light illegal firecrackers. They said another man was severely injured in the accident.
Another man, 18, died of severe head injuries in the town of Alveslohe in the northern state of Schleswig-Holstein after being hit by a firecracker.
Among the many injured during the night into Thursday was a 23-year-old many in the state of Saxony-Anhalt, who lost four fingers when a firecracker blew up in his hands. A nine-year-old boy in Hesse was also wounded in the neck when a man tried to fire a rocket with a gun.