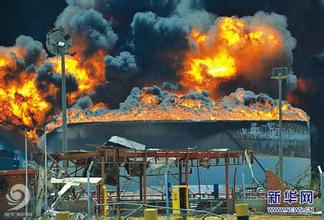 Mumbai, Feb 27th Xinhua (Reporter Zhao Xu Wang Ping ) , according to local media reported on the 27th , a fireworks factory in the western Indian state of Maharashtra explosion occurred , at least six people were killed and more than 20 people were injured.
Reported that the fireworks factory was close to Ali Bagh Beach in western India, the explosion occurred at local time around 4:30pm , and caused the fire . Subsequently, the number of fire engines rushed to the scene, and gradually control the fire . Currently there were six people killed in the fire.
The report quoted local police sources said, although the fire has been controlled, but the blast makes some damage to nearby houses. Currently cause of the explosion is still under investigation, the seriously injured people have been sent to the 110 kilometers outside Mumbai for treatment.
Due to poor working conditions, India fireworks factory production safety situation is not optimistic. September 2012, the southern Indian state of Tamil Nadu , a fireworks factory exploded, killing 40 people, injured more than 70 people. Last year on November, recurrence of similar incidents in the same area , at least eight people were killed and 10 wounded.