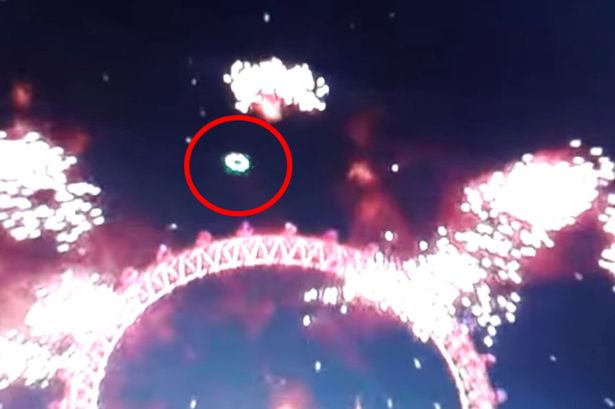 Was this a case of close encounters of the first of January kind during London's spectacular fireworks display to mark the end of 2014?
Eagle-eyed UFO spotters noticed the eerie green light hovering above the London Eye during BBC New Year's Eve coverage.
Presumed sightings of the strange and unusual are not uncommon at this time of year, thanks to the popularity of Chinese lanterns.
But this unexplained craft flies in an unusual arc from behind the London tourist attraction, and then flies towards the opposite side of the River Thames.